Meet Seabury Hall's incoming headmaster: Sarah Bakhiet
At the end of the 2015 school year, a new figure will be welcomed as the newest faculty member of Seabury Hall. Sarah Bakhiet will step up to fill the shoes of Joseph Schmidt when she takes over as the fifth headmaster of Seabury Hall. Although students and faculty will be sad to see Schmidt retire, the Seabury Hall community is eagerly anticipating the arrival of the new leader of the school.
There are several things someone meeting Bakhiet for the first time might notice about her right away, the most prominent being her humility. Not only is she a strong, well-spoken woman who has already accomplished so much in her life, but she is also incredibly modest and very down-to-earth. "She is a genuinely caring person, and she has a deep passion for education. Her commitment to Seabury is a genuine commitment. She sees this as a long-term home, " said Schmidt.
Bakhiet was born in Sudan and spent most of her early life in Libya, where she was inspired to become an educator at an early age. "The thing that has influenced me the most in my early years without any doubt is my teachers. Every significant person in my life, including my parents and my siblings, have been teachers at some point in their lives," said Bakhiet. "I am very very grateful that I eventually found my way to that noble profession."
During her ninth grade year, Bakhiet transferred from the Oil Company School in Tripoli, Libya to Berkshire School in southern Massachusetts, where she finished high school.
Her alma mater was also where she began her career as a teacher. "I taught there for six years. I taught a variety of classes, including constitutional law, U.S. history, U.S. government, even English for a little bit. I was a dorm parent and dorm head, and then I eventually became dean of students," said Bakhiet.
Bakhiet then moved across the country to La Jolla, California in 1999, where she taught at La Jolla Country Day School for fifteen years and where she was the assistant headmaster for eight years.
After teaching for over twenty years, Bakhiet decided that the next step in her career was to become the headmaster of a school. Although she had selected about a dozen prospective schools, Seabury Hall eventually rose above the rest. "The strength of the school academically, its solid foundation in admission, its board of trustees, the extraordinary group of people who serve the school as its board and steward all of the resources, the faculty and staff I met when I came to visit Seabury, and of course the students" were all reasons that Seabury stood out, according to Bakhiet.
"I wanted to maintain the intimacy of a smaller school, and the connectedness of the student body was very important for me," Bakhiet stated in regards to her decision to choose Seabury Hall.
"She is super nice and very personable. She also comes from a very well-educated background, so I think that she will be a good headmaster for the school." said junior Kai Iinuma-Nakaaki, who served on the student panel that met with Bakhiet and other candidates during the headmaster selection process.
Bakhiet plans to get to know each of Seabury Hall's students personally by "[g]etting into their business," she said. "I plan to go to student events, arts performances, games, and practices. You know I'm going to go put up nets and carry balls, and I'm going to go into the theatre and make sets and classrooms and clubs."
As a new member of the Seabury Hall community, students can look forward to seeing Bakhiet roaming around campus, making new friends and connections. "I just want to walk around and talk to people and I hope people will come talk to me. I'll have an open door policy for anyone who wants to come in and just say howdy and chat about whatever they need to chat about," said Bakhiet. She also hopes to teach a class in the humanities department.
One aspect that Bakhiet really admires about any school is the students. She particularly admires students who demonstrate perseverance. "When I see everything [students] go through and how they don't give up it inspires me, and I try and emulate that quality in their honor as I live my own life," she said.
Bakhiet said that Schmidt was a key figure in her decision to choose Seabury Hall, and she wants to
preserve many qualities of the school that he has developed; however, she also has several new plans to move the school into the future. "My suggestion would be to be open, to listen, and to think of this as a fresh start," said Schmidt.
She also plans to implement a new program called the foresight project, a program that teaches faculty and students to make predictions of the future based on current events. The program will help expand Seabury Hall's knowledge of and ability to connect with current global events. "The idea is to open Seabury to the rest of the world," said Bakhiet.
There is no doubt that Seabury Hall will be left in good hands after Schmidt retires to move to the Sierras. With someone as skilled and personable as Bakhiet leading the school, Seabury Hall is surely looking ahead to a bright future.
About the Contributor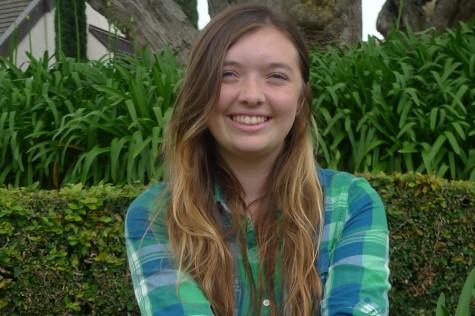 Jessica Brown, Staff Writer
Jessica Brown is a senior on the Seabury Hall Journalism staff. At the age of nine, she moved to Maui from a small town in California, and she has attended...