Review: 'I Am Santa Claus': Where dreams differ from reality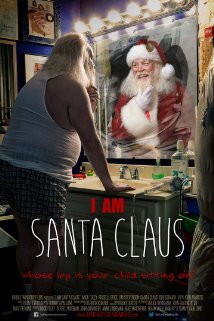 We often view Santa Claus as a pristine spreader of joy among little children, but who really is the man behind the beard and the costume? The recently released documentary about jolly Saint Nicholas, "I Am Santa Claus," shows holiday spirit lovers who dress up as Santa Claus for the holidays and investigates how they are humans with flesh, blood, and quirky flaws just like everybody else.
"I Am Santa Claus," directed by Tommy Avallone, explores the lives of these so-called "Santa Clauses" for an entire year, searching for who these people really are.
The Santas that the film follows around for an entire year range from the former professional World Wrestling Entertainment fighter, Mick Foley, to a guy named Russell Spice, who has horrible eating habits and problems controlling his alcohol consumption.
One man, Jim Stevenson, faces self-identity problems, and the movie follows his year of work and a long-distance relationship with his partner of many years. Santa Claus, a full time construction manager and professional Santa Claus, has two separate lives: one with his wife and family, and one with his dream of being Santa.
Some professionals Santas take the extreme and change their legal names to Santa Claus, and almost all of the Santas followed in the film have their license plates and cars covered in Santas related photos and decals. They lead lives that make the viewer wonder if they love the image of Santa Claus, or if they are obsessive to a level of creepiness.
Since all of the Santa Clauses in the film have troubles in their personal lives, they wait all year to put smiles on the faces of children. "I Am Santa Claus" bridges the gap between the reality of these men's personal lives and the dreams these men live for as Santa Claus for one month of the year.
The reality behind the image of these "perfect" men is that while they may seem to be Santa Claus at the time, many face problems with life just like any other human.
"I Am Santa Claus" brings aspects to the lives of many people that we do not particularly think about very much. The film's narrator asks, "Whose lap is your child sitting on?" because in reality we do not know. "I Am Santa Claus" introduces the personal lives of who we see out to be perfect each and every year, but actually face personal struggles with identity, weight gain, and alcohol abuse.
Although "I Am Santa Claus" sheds some light on the dark side of who these men actually are, it ends with a feeling of satisfaction, knowing that even if you face personal struggles the ability to make a child smile is still there.
Our Grade: B
Runtime: 89 Minutes
Rating: NR
Genre: Documentary
Director: Tommy Avallone
About the Contributor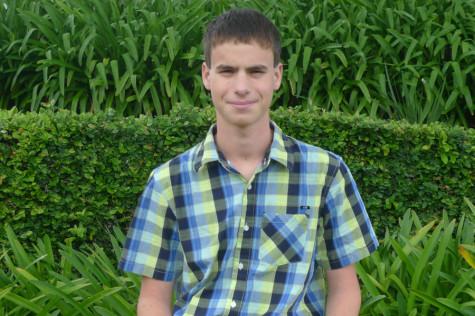 Jonah Adelman, Staff Writer
Jonah Adelman is currently a junior at Seabury Hall who has been attending the school since sophomore year. Previously before going to Seabury Hall Adelman...