Student Spotlight: Joshua Acidera
Seabury Hall sophomore Joshua Acidera is known to be a dedicated and well-rounded student. He was born in Tennessee and spent his early years in Tennessee. In the first grade, he moved to Maui, where he attended St. Anthony Elementary School. Acidera attended Iao Middle School. He is an only child, and has been attending Seabury Hall since his freshman year. Acidera's primary sport is basketball, but he also runs cross country and track and field.
What is your favorite subject in school, and why?
Chemistry, because it is fun to learn about the world around us.
What extracurricular activities are you involved in, and why?
Basketball, because I love basketball.
What do you want to be when you grow up, and why?
A doctor, because I want to help people when I grow up.
What do you like to do outside of school?
Basketball.
What is one thing that you love?
Basketball. Amen.
About the Contributor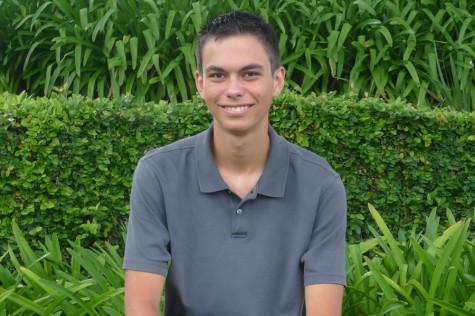 Kalan Birnie, Staff Writer
Kalan Birnie is a sophomore at Seabury Hall. He has been attending the school since his freshman year, and he is the sophomore class president. Prior to...