Opinion: The website that calls itself 'the front page of the internet'
The rapidly growing website Reddit.com has changed the way information is distributed on the internet through a community-based system that relies on open-source contributions. While it may not be the highest ranked website for visitations, it has averaged around 174 million unique visitors per month.
Instead of waking up and grabbing the newspaper, many people have decided to turn to Reddit /r/Worldnews for their information from around the world. Since the whole website is based on user submitted articles, links, and threads, it has become a source of information from all viewpoints, which eliminates hearing only one side of the story.
The Reddit communities are predominantly from the United States and Europe, but Reddit also has users from around the world. Since users come from 186 different countries, it has content for not only for English speakers but also subreddits that are multilingual.
The Reddit community is made up of what people call subreddits. Many subreddits are educational, but there are some that may be considered horrible; nevertheless, the website vows to protect freedom of speech.
Currently, there are about eight thousand subreddits that range from only a few subscribers to around seven million such as /r/AskReddit, /r/Todayilearned, and /r/Worldnews. People assume that the site is for jokes or getting a laugh, but a large amount of the subreddits are extraordinarily educational, for instance /r/Science and /r/Worldnews.
There are many reasons why someone would choose to start reading from certain subreddits. Whether it is /r/Worldnews that has changed the dissemination of news by allowing anyone to voice his or her opinion and post links to other news sources around the world, or /r/Photoshopbattles where people dedicate time to have fun with images.
At the same time, users can find a large amount of content that is dedicated to solely making fun of other subreddits, or just making jokes and memes that are very sadistic and considerably politically incorrect.
In many cases, the value of subreddits, such as /r/Palestine and /r/Israel, allow for internet users to have disagreements, but still have freedom of the internet.
There are many reason why someone would chose to read through the post and comments. /r/Medicine is a great source of knowledge from doctors that can give advice for a problem that might not be worth the visit, or /r/Askscience where people can respond to questions asked by anyone. These helpful sources that are easy to access have transformed the idea of boards.
The value of the internet has contributed to our vast easily accessible knowledge and this ever-growing community on the internet has contributed to how the internet expands these days.
While all of the Reddit community might not be considered productive, there are many subreddits that are worthwhile for everyone to take a look at. With an evolving internet-based culture, Reddit and websites like it are changing the way social media and news sources distribute information.
About the Contributor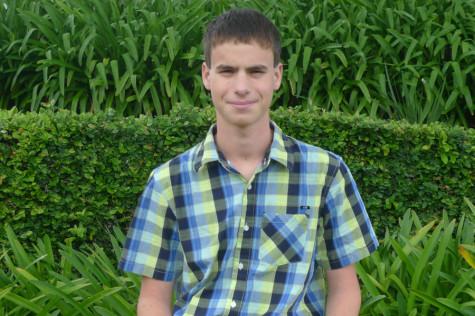 Jonah Adelman, Staff Writer
Jonah Adelman is currently a junior at Seabury Hall who has been attending the school since sophomore year. Previously before going to Seabury Hall Adelman...