On Our Bookshelf: 'Some Boys'
Sometimes you buy a book, read the first chapter, and then put it on your bookshelf never to touch it again. Patty Blount's "Some Boys" is not one of those books.
"Some Boys" is a hard-hitting and controversial novel that deals with rape, victim blaming, and a high school romance that could end up saving a life.
The narration of the story alternates between two high school students, Grace and Ian. The novel begins when Grace steps onto a school bus thirty-two days after the party that changed her life.
Grace is no longer the popular girl whom everyone loves, but instead a social pariah who is bullied by all those she used to call friend just because she told the truth about the party. Grace is ostracized by the student body, the teachers, and even her own family because she accuses Zac, the golden boy of the school and Ian's best friend, of rape.
Ian and Grace both end up cleaning school lockers during a week off, and within those seven days of detention, a friendship forms that drastically affects each teenager. Throughout the rest of the novel, Grace and Ian have to face challenges both independently and together.
While Blount's writing style is not immediately engaging, the book's plot, characters, and themes remain intriguing to the end. Bookworms and non-readers alike will enjoy this book because of the important problems in our society that are addressed in the novel.
"Some Boys" will leave readers with a new perspective on the prevalence of victim blaming in our society as well as the support the perpetrators are sometimes given in a community.
About the Contributor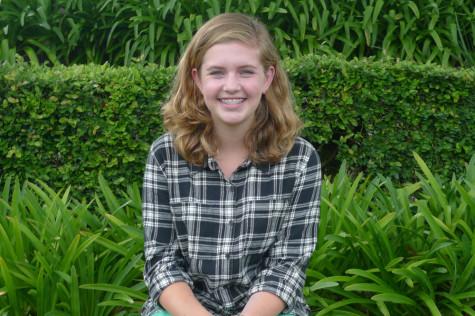 Zoe Tezak, Staff Writer
Zoe Tezak is a freshman at Seabury Hall. She attended Doris Todd Christian Academy from preschool to eighth grade prior to attending Seabury Hall. Tezak...