Faculty Spotlight: Mr. Richard Franco
Richard Franco has been the band director at Seabury Hall for the last nine years. He goes through life bringing enthusiasm into everything he does, especially giving the joy of music to everyone. He strives to keep the students in the band passionate about playing music by attempting to never play the same song twice. Franco loves his family, especially his new granddaughter, and being out in nature. He constantly has a positive attitude and is always ready to say something to make anyone smile. The dedication that he puts into the Seabury Hall band program is an example of his happy and hard working outlook on life.
What was your favorite subject in school and why?
My favorite subject in school was math. I really enjoyed it and I had some very interesting teachers.
When you were in high school were you involved in extracurricular activities? What were they?
Everyone always asks that because they just assume that I was in band. I was in band for three months when I had just started school because I thought it would be a cool thing, so I joined. I played in the Christmas concert, and then I quit to play baseball. I didn't even make the baseball team.
Why did you want to become a teacher?
[Franco volunteered to student teach at a school in Chicago that was known for its problems.] Everyone said I was awesome, and I felt like I did pretty well. At that moment, I thought that I could probably do this. That kind of changed everything for me and I became a teacher.
What do you like to do in your free time?
Spending time with my granddaughter and going to the beach.
What are some things that you love?
I guess it'd be God, my wife, and music, in that order.
About the Contributor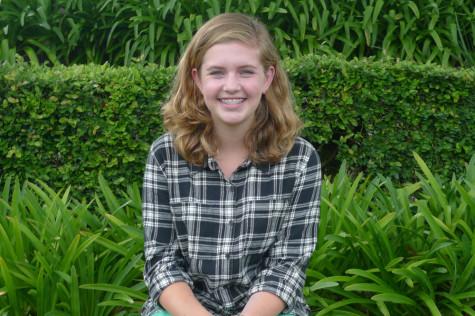 Zoe Tezak, Staff Writer
Zoe Tezak is a freshman at Seabury Hall. She attended Doris Todd Christian Academy from preschool to eighth grade prior to attending Seabury Hall. Tezak...