Student Spotlight: Kathryn James
Kathryn James is a freshman at Seabury Hall. This is her first year at the school, and she will be graduating in the class of 2018. James went to Montessori School of Maui, and she has both a younger and an older brother. As for sports, she is on Seabury Hall's air riflery and soccer teams and says that both teams are very supportive and welcoming. Some of the classes she enjoys are beginning drawing, chorus, and Spanish. Her favorite class is Spanish because her class and her teacher are very entertaining. James enjoys shopping, reading, and going to the beach. When she reads fantasy she says she is sort of escaping from reality. Her goals for the future are to go to college, get married, and have kids. James looks forward to her next four years of high school at Seabury Hall.
What is your favorite subject in school and why?
My favorite subject is Spanish because I enjoy my class and the people in it. The teacher is amazing.
What extracurricular activities are you involved in and why?
Air riflery and soccer. Air riflery is really fun because you don't have to be too experienced, and it's a lot easier than it seems. I used to play soccer when I was little, so I joined this year to try it out. The girls on the team are really fun and supportive.
What do you like to do outside of school?
Anything: shopping, beach, reading, playing games, being with friends.
What do you want to be when you grow up and why?
I'm kind of interested in being a therapist or a psychologist because I enjoy talking and helping people.
What is one thing you love?
I love pizza and my little brother. He's so cute.
About the Contributor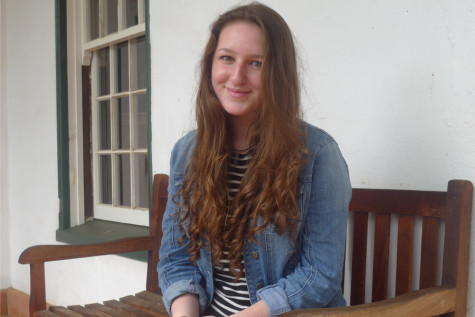 Isabella Blair, Staff Writer
Isabella Blair is a freshman at Seabury Hall. At the age of nine, she moved to Hawaii from Reno, Nevada. Blair attended Lokelani Intermediate School and...