Student Spotlight: Beau Ward
Seabury Hall seventh grader Beau Shion Ward, who is better known as Shion, was born in Japan. He lives in Pukalani with his family and his brother Hugh, who is in the fifth grade. Ward's extended family lives in places like Chiba, Japan; Chicago, Illinois; and Atlanta, Georgia. Before coming to Seabury Hall, Ward attended Haleakala Waldorf School in Kula. He plays the xylophone and is looking forward to being a part of student council, playing soccer, and playing basketball in high school. Ward is proud to represent the seventh grade class as the vice president.
What is your favorite subject to study and why?
Band, playing the xylophone and going to football games to play is very fun.
What extracurricular activities are you involved in?
If student council does not count, it would have to be soccer.
Outside of school, what do you love to do?
Other than soccer, I have a great time breakdancing.
What do you want to be when you grow up, and why?
Not sure.
What is one thing that makes you happy, and why?
I love learning new dance moves and practicing them.
About the Contributor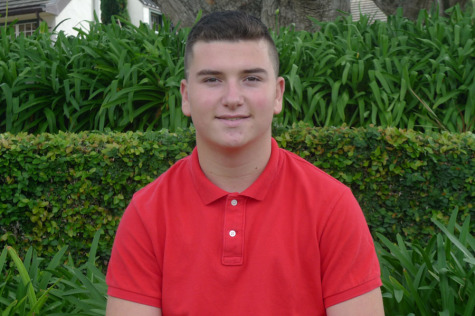 Antonio Greco, Staff Writer
Antonio Greco is freshmen at Seabury Hall. After his move from Los Angeles in 2013, Greco attended Haleakala Waldorf for his last year of middle school....