Seabury Hall's boys cross country team runs towards its goals
If you walk down to the gym after school, you will most likely find a rowdy group of high school boys lounging around or engaged in any number of fun activities. This is Seabury Hall's boys cross country team. While at first they may seem a little scattered, when it comes down to it, the team is extremely dedicated.
Behind senior leaders Zeb Mehring, Corin Nishimoto, Aron Graziano, and Justin Medeiros, the team proves they can function well as a team. "It's fun being on a team. We all get to hang out," said junior Kai Iinuma-Nakaaki.
Before practice, the team meets for the daily game of four square. This acts as a sort of ritual for the team's bonding each day, and helps the team work together. "The best part about cross country is having a community of runners who are there to support you and help you get better," said senior Zeb Mehring.
The team is well known for their sense of community. They all work together and everyone is a part of the group. The players maintain this bond outside of practice in everyday life, forming long-lasting friendships. "The best part is hanging out with the team, both after practice and on weekends," said senior Aron Graziano.
At practice, the team puts in great amounts of work into improving themselves. The practice is designed in a way to help work on the overall endurance of each runner. A cycle of hard and easy days keeps the runners prepared and ready for each meet. This also applies to each day's different exercises, such as interval sprints and long-distance runs. In this way, runners are able to tackle each meet in top condition.
"In cross country, we learn how to run from everything except from a challenge," said senior Justin Medeiros. Truly, the team shows that they can take on any opposition thrown at them.
So far the team has been off to a decent start, maintaining average scores at each meet. This inspires the team to try even harder. This was proved by their third place score in the junior varsity championships. The team then placed seventh in MIL tournament on Saturday Oct. 25. While this does not bode well for the team generally, senior Aron Graziano and sophomore Makoa Martin qualified for states, where they will hope to repeat their Division II win last year.
"We're trying to replicate that. I think we can with the guys we have," said Graziano.
With high prospects, the team looks to finish the season strong and leave behind a legacy for future runners to inherit and be proud of.
About the Contributor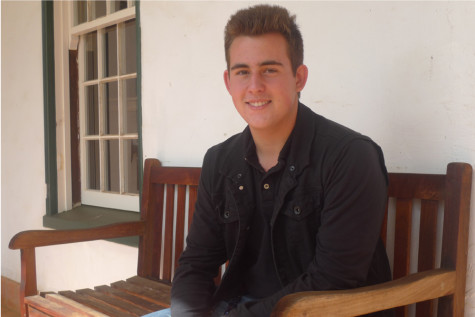 Owen Meadows, Staff Writer
Owen Meadows is a junior at Seabury Hall, and he has attended the school since the sixth grade. Meadows was previously a staff writer for "The Seabury...