A night of singing, dancing, and s'mores around the campfire
On Friday, Oct. 10, just after sunset, Seabury Hall's upper school and middle school choruses had their first concert of the year outside, sitting around a campfire and singing songs. Thanks to the enthusiasm of the chorus members and of Molly Schad, Seabury Hall's chorus teacher, the event was a huge success.
"I wanted to do something different, and truthfully, I was just brainstorming in Mr. Winham's office, and it just kind of went from there," Schad stated when asked how she got the idea for the event.
The concert included songs performed by Seabury Hall's upper school and middle school choruses, and even featured performances by faculty members, such as headmaster Joe Schmidt and band teacher Richie Franco.
"When I had the theme of the campfire, I just worked with that and thought, 'What songs would you hear around a campfire?' And I came up with four little mini-themes of songs about fire, cowboys, folk songs, and Halloween. I also like to have the kids sing a variety of music because you can really learn a lot from that experience," said Schad.
Performances included classic country songs, spooky Halloween ballads, and famous movie theme songs, like the theme song to "Ghostbusters." The variety of songs and music kept the audience on their toes and excited to guess what the next song would be.
The audience was included in the songs, which kept everyone alert and involved. Audience members were free to get s'mores throughout the concert, and several songs included were sing-alongs.
In many of the songs, the chorus members danced or acted, and they seemed genuinely happy to be there, which made the performances more enjoyable. The performers did not take themselves too seriously and were willing to have a little bit fun and act silly, which added a nice, almost intimate feeling to the concert as a whole.
"It was really fun. It was a nice beginning concert because it was a very informal setting," said upper school chorus member Allie Rudow, who is a senior.
All in all, the performance was a huge success, and after seeing the show that the Chorus has put on, it will be exciting to see what they do in their future performances.
About the Contributor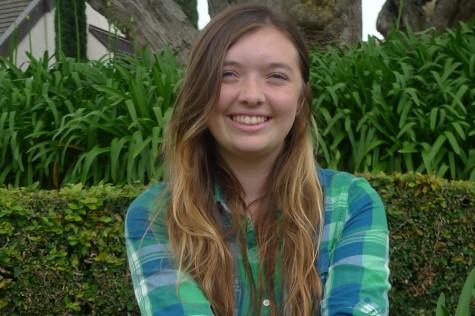 Jessica Brown, Staff Writer
Jessica Brown is a senior on the Seabury Hall Journalism staff. At the age of nine, she moved to Maui from a small town in California, and she has attended...