Seabury Hall's air riflery team takes aim at success
It is a brand new school year, packaged with a brand new athletic team: Seabury Hall's air riflery team. While many students aim for academic or social goals this year, the air riflery team takes aim at targets instead.
The sport of air riflery is when teams compete each other in a competition to see which team can score the most point by hitting the targets.
"Air riflery is shooting. We use a rifle that is fuel by compressed air to shoot pellets," said Lilia Maeda, a junior and a member of Sebury Hall's air riflery team.
While this is the first year that the school has an air riflery team, the idea of an air riflery team was brought up a few years ago. The air riflery team's current coach, Emiliano Achaval, approached the previous athletic director, Steve Colflesh, a few times in the past, offering the idea of the school having an air riflery team. However, the idea was denied and the idea did not go anywhere. That was until Achaval got a call from the current athletic director, Robert Dougherty.
"He asked me, 'Hey, I hear you want to make an air riflery team,' and I go, 'Yeah, me. Ok yeah, sure,'" said Achaval.
After that, Achaval was able to receive an investment of over $7,000 to get enough equipment for seven shooters, and so Seabury Hall's air riflery team was born.
So far this season, the team has been doing very well, and has surpassed the expectations of everyone. Originally, Achaval expected the number of players to be around five to ten. However, 35 students applied for the team, and 21 students are still a part of the team. Each team member is able to score high points out of 300.
"It's surpassing everyone's expectations. Everybody's doing great. Everybody's really safe with a gun, so we are really happy how the program is coming along," said Achaval.
Due to the team's success, they may have a chance to send a couple team members to the state championship, taking place at Honolulu. The team believes that they will be able to send in one of their male and female shooter towards the championship, with high hopes on doing well.
Behind all of the accomplishments the air riflery team has achieved this season is the overwhelming support that team members give to each other
"I enjoy the people there. It's a community like with fantastic people that are always kind and willing to help," said freshman and air riflery member Kathryn James.
Air riflery is an exciting sport that is not limited to a specific person's athletic ability. Nic Corbat, junior and air riflery team member, said, "It's a fun sport that anyone can do."
The Seabury Hall air riflery team has made it first appearance this year, and has already accomplished many of its goal. Based on the constant improvement the team has shown this year, it is safe to say that the air riflery team is going places.
About the Contributor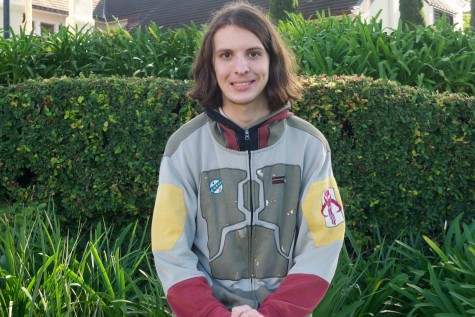 Logan King, Staff Writer
Logan King returns into the action of journalism for the second year, as he has previously been a part of the Seabury Tides staff in his junior year. He...