"Our Town" is coming to our community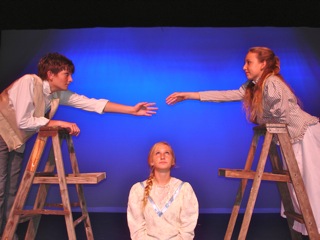 "Do any human beings ever realize life while they live it?" This is just one of the many memorable quotes from Thornton Wilder's renowned play "Our Town," which will be performed by students from Seabury Hall's middle school. The production will take place in Seabury Hall's A'ali'ikuhonua Creative Arts Center this weekend.
The story follows the seemingly average lives of citizens in the town of Grover's Corners, New Hampshire, and deals with several meaningful themes. Director and drama teacher Marsha Kelly chose this play in particular because of the complexity of the material.
"Middle schoolers can do more than people think they can. It has got some really wonderful messages that all of us need in today's world and even in our own lives," Kelly said about the upcoming production.
Even though the play was written in 1938, members of the audience are able to relate to its simple yet meaningful plot. "It's a play about life back in the 1900s and how simple life used to be. It's just kind of this story about life and what happens in it," said eighth grader Lona Girardin, who plays Emily Webb.
A particularly prominent theme in Seabury Hall's rendition of "Our Town" is the reevaluation of the value of life. Eighth grader Ohia Hall, who plays the role of the Stage Manager, likes the play because of this recurring theme.
"Time goes by pretty fast, and whenever you die, it's all gone, and you never have as much time as you think you did. I like how it makes you think about what you're doing with your life and how the little things matter," Hall said.
The play will premiere on Friday, Oct. 3 and will also show on Saturday, Oct. 4 and Sunday, Oct. 5. It begins at 7:00 PM on Oct. 3 and 4, and 3:00 PM on Oct 5. Admission is $3 for students, $6 for senior citizens, and $8 for adults.
The Seabury Hall middle school's production of "Our Town" is sure to be a great show. "It will make you feel and think. It's not just inexpensive entertainment, but it will move you. The audience needs this play and the people on stage need the audience, and that's what makes it fabulous," said Kelly.
About the Contributor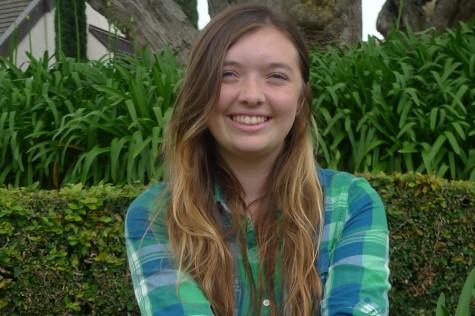 Jessica Brown, Staff Writer
Jessica Brown is a senior on the Seabury Hall Journalism staff. At the age of nine, she moved to Maui from a small town in California, and she has attended...