Review: 'Magic in the Moonlight' brings magic to the theaters
If you are looking for a witty romantic comedy, "Magic in the Moonlight" is the film for you. This enchanting film, written and directed by the legendary Woody Allen, stars the suave Colin Firth and enthusiastic Emma Stone. It is definitely a delight to watch.
Beginning in Germany, then moving down to the South of France, the film takes place during the summer of 1928. Stanley (Colin Firth), is a famous magician who has a passion for debunking mystics. His friend Howard Burkan (Simon McBurney), approaches him about a young girl Sophie (Emma Stone) who claims to be a psychic who can speak to the spiritual world for a rich family. Stanley heads down to the family's home to prove to everyone that she is in fact a fake, and the plot blossoms from there.
Since this is a Woody Allen film, expect beautiful cinematography and picturesque scenes. The dialogue is quick-witted and easy to follow, and some lines leave you with a good laugh.
Emma Stone executes the sweet, innocent, yet sassy and independent young woman. She holds her own, with constant comebacks to the snappy Firth.
Colin Firth does a great job at being a lighthearted, sarcastic cynical, who deep down hopes that Stone's character is who she claims to be.
The atmosphere of the film is very lighthearted due to the music and costumes. A constant jazzy tune erupts during certain scenes, taking viewers back to the 1920s. The entire cast is dressed to the nines in classic twenties clothes as well.
The film itself is quite good, especially the first two thirds. However, as the movie approaches its final act, certain scenes drag on too long, and you just want the movie to be resolved. There are a few twists and turns to keep you on your toes, but at a certain point you just want the movie to end.
Overall, though, it is definitely worth watching, but you could wait for DVD if you can't make it to the theater this week.
Our Grade: B
Rating: PG-13
Length: 97 minutes
Genre: Romantic Comedy
Director: Woody Allen
Starring: Colin Firth, Emma Stone
About the Contributor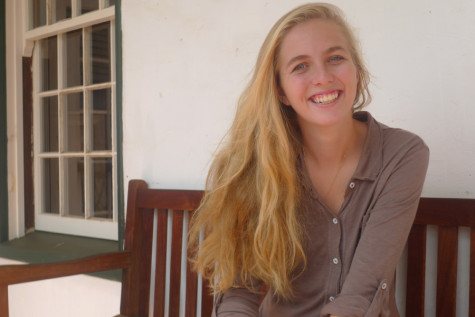 Tait Longhi, Staff Writer
Tait Longhi is a senior at Seabury Hall. She has been attending the school since her freshman year in high school, and she has enjoyed it tremendously....