Seabury Hall's new math teacher, Joshua Levenson, is always up for an adventure
It is not uncommon for a student to feel lost in an Algebra 2 or Calculus class. A good teacher is one of few people who can lead a student out of confusion and into understanding.
Whether he is explaining the homework to a class for the third time, or even finding his way after being lost in the Amazonian jungle, Seabury Hall's new upper school math teacher Joshua Levenson certainly has the experience to lead those who are lost and confused.
Scott Winham, head of Seabury Hall's upper school, said, "[Levenson] really cares about people, and he really cares about math."
Levenson is excited to teach at Seabury Hall and be more involved with the student body. "So far, it's been awesome," he said.
Before moving to Maui almost one year ago, Levenson traveled around Latin America for about a year and a half. Latin America, however, is only the latest in his worldwide travels. His favorite thing about these travels is being able to "be in those cultures."
To keep a record of all of the places he has visited, Levenson simply uses the stamps he has collected in his passport to remind him of former travels. This record goes back to when Levenson was only seventeen years old, and he left the country to go to Mexico without his parents.
While this trip to Mexico was a milestone for him, a few other journeys stick out in his memory. Some of these destinations are: India, Costa Rica, Indonesia, Switzerland, and Syria. These travels "stuck out in a more powerful way" in his memories.
These five destinations brought back pleasant memories for Levenson, but no traveler has perfect experiences everywhere. Although the larger cities proved to be more of a challenge for him, Levenson said that even in these cities, the people he met would inspire him to return and visit these families again.
Levenson took a short break from his travels to earn his master's degree in math at Western Washington University. He was also given the opportunity of a teaching position at the college while he was still a student there.
Levenson explained that he did not initially enjoy math in high school, but his calculus teacher inspired him not only to pursue teaching but also to "come back" and do higher math during his senior year of high school.
Because he lacked motivation in high school, Levenson is careful to individualize his class for his students, such as harder problems for a student who is bored or extra help for anyone who is struggling.
Winham said, "He has an incredible passion for the subject and for developing students' interest in the subject." Levenson truly tries to help lead anyone to reach their full potential.
In addition to his experience teaching in college, Levenson also taught in orphanages in Guatemala and at youth centers in both Timor Leste and in Paia, Maui. When asked about the two, he said it was interesting to come back and notice all of the similarities between these two youth centers.
Levenson said, "I love Maui because of the similarities with Costa Rica and Indonesia and all these favorite paradise places I've been, where it's lush, tropical jungles, coral reefs, surfing, and all these outdoor adventure things that I love, all these different cultures coming together."
Levenson would advise his former self and the students of Seabury Hall that "going off the beaten path is valuable." Levenson also cautions the students of Seabury Hall against following just one dream; rather, they should follow any and all dreams that they have.
Levenson said, "Pursue the music that you love, and pursue the art that you love, and pursue the science or medicine or anything else you want to follow because you can actually achieve several things and sometimes all those things together are what help you find what things you love the most."
About the Contributor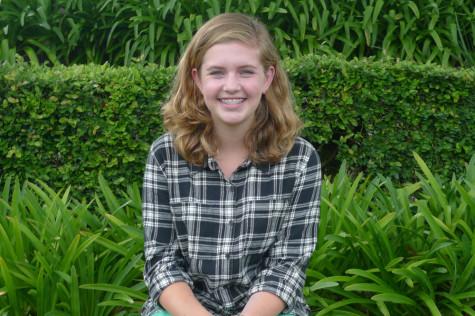 Zoe Tezak, Staff Writer
Zoe Tezak is a freshman at Seabury Hall. She attended Doris Todd Christian Academy from preschool to eighth grade prior to attending Seabury Hall. Tezak...